Features: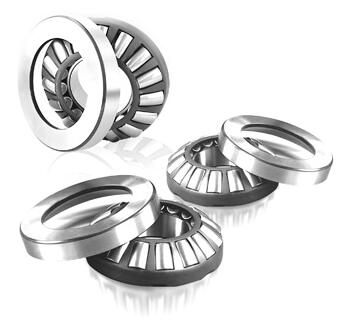 Able to bear high axial load and moderate radial load and run at pretty high speed; Low friction and high load ratings; Self-align ability make it a ideal type of bearing used where housing was hard to keep accurate align with shaft or shaft was inflected under heavy load.
Application
Propeller, gear box of ship, presser, petroleum rig, hydro generator, hoisting and conveying machineries, etc.
There are two designs
E design

Enhanced design with

stamped steel

cage;

EM design

Enhanced design with

machined brass

cage.
Type Code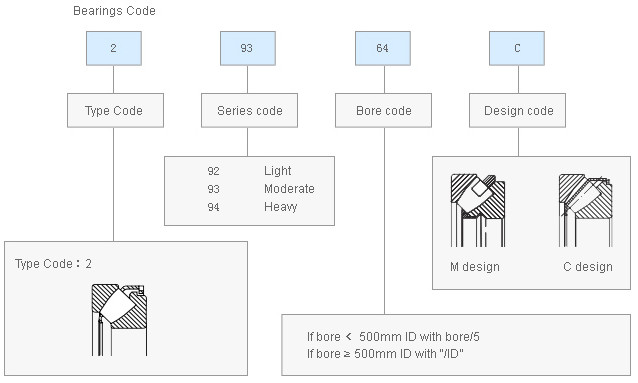 Profile Sub-plan